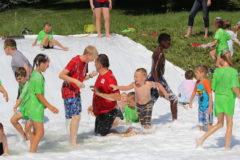 KIDZ CONNECT 2018
This year we saw well over 100 heroes attend our Kidz Connect, making it another amazing week of connecting to the community, fun, and enjoying the fantastic weather outside! God is good! And we saw His goodness in the smiles and enthusiasm of the kids that came.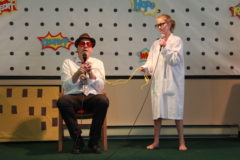 The mornings got off to a great start with Minute-To-Win-It, singing and the always exciting drama -this year about a few reluctant superheroes, Commander Lightning and Silver Rock, who found encouragement from Biblical heroes to help them in their encounter with the evil Dr. Freezie and mysterious Dark Mask.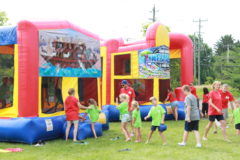 Crafts, science experiments, games and fun constituted the rest of the morning, culminating in water day on Thursday and carnival day Friday. We had so much fun, hanging out with the kids, getting to know them, and learning and playing together. Thanks to our partner, City Kidz, who made it possible once again for some of the Hamilton's inner city kids to come and be a part of Kidz Connect. Thanks also to our community for entrusting your kids to us for the week! See you next year!